Email marketing, or Electronic Direct Mail (EDM), has always been part of the marketing mix with good reason. EDMs are subscription-based, which means consumers are ready to keep in touch with your brand, giving you a platform to nurture consumer-brand relationships - a win-win situation.
If you aren't already investing in an email marketing strategy, it's definitely something you should consider - email marketing is easy, effective, and inexpensive. You can also segment your audience, send out personalized messages and drive consumers to an explicit action (sign up, subscribe, buy now, etc.). Plus, email marketing revenue is predicted to reach 11 billion by the end of 2023!
But if you already have an email marketing plan, have you tried using animation for your content?
Why add animation to email marketing campaigns
There are many key elements to email marketing that make it successful, one of which is the subject line, and the more important one - its content. Content with email marketing is tricky. You only have a mere eight seconds to capture a customer's attention - that's one second shorter than the attention span of a goldfish!
This is where adding animation to emails can prove useful. Animation or motion design elements help you catch a customer's eye quickly. In fact, 51.28% of marketers are using animated GIFs in their email.
Here are some reasons you should be using animated emails.
It's more attention-grabbing: Considering the shorter-than-a-goldfish attention span of customers, animated emails make it faster for them to digest information because it demands attention. Using animation in email marketing is also more entertaining, lively, and engaging for customers. On top of that, animation helps the consumer focus on what exactly it is that you want to convey, instead of them having to fish around your content (which they might not even do).
It strengthens your brand image: Branding is all about identity. When you bring your brand identity to animated emails, you could potentially improve brand recall. However, this can only be beneficial if you stick to the same type of animations, and other factors such as color palette. Through constant and continuous use of similar elements, customers are able to quickly associate them with your brand, especially when using those elements in other marketing touchpoints such as your website.  
It can drive conversions: Animated emails are all about emphasizing your message. Because you are able to drive more attention to your promotion or campaigns with animation, consumers are then able to make a decision if they want to buy into whatever you are selling. This, in turn, makes them hit that call-to-action (CTA) button.
Ways to add animation to email for marketing (with examples)
1. Animate your message's key element
Churning out an animated email does not mean you have to animate every single piece of information -  if you did, it might appear too busy and hard for consumers to understand what exactly it is you want to tell them. Sometimes, using just a bit of animation is eye-grabbing enough.
Here, Lyft animates one element only - the scooter, which spins around. It's the main message in this email, as Lyft is promoting its scooters.
2. Use an animated background
Animating your message background is also one way to add animation to emails. It captures the eyes, and strongly draws attention to your messaging compared to using a one-color or static image.
Uber is definitely no stranger to animated emails, as this email blast uses an animated background that matches smartly with their Thanksgiving copy. Also, circling back to our first point, Uber seems to stick to animating just one element - this time, their background.
3. Build your brand with animated characters

As we have said, animated emails are great for brand building. Using the same type of animated characters or elements in your email marketing gives consistency to your customers, and in turn, potentially improves brand recall.
Headspace does great with this as they keep to the same type of animated characters to narrate their story in email blasts. Together with consistent use of similar light-toned color palettes, it gives them a solid branding base to grow from. Additionally, the animation isn't too extravagant and uses a maximum of three characters with their messaging.
4. Highlight tactical messaging
Emails are commonly used to communicate tactical promotions with call-to-actions that help brands convert potential customers. For promotions and campaigns, the messaging is usually kept plain and simple e.g. "50% off", "buy 3 for 1", etc. But to further emphasize it and draw attention to the promotion, simple animation can be used.
Tictail has a great example of this with their email marketing. The first thing you see when you open this email is its animation front and center. The animation has a spiky moving outline with short text that alternates to convey their referral program perks. The copy is also moved below to draw more attention to the animation.
5. Using animation for product guides

Emails double up as a platform for you to teach consumers how to use your product. However, long guides can be too heavy for those with a short attention span, which is why using animation can keep consumers entertained to read on.
In the example above, Tinder animates the icons used in each step to supplement their message. Overall, the aesthetic of the email itself is much more engaging compared to if it were static.
6. Animate your text to emphasize messaging

You don't always have to get fancy with animated characters. Sometimes, all you need to do is animate your messaging - specifically, just the text. In doing so, you can avoid going beyond the fold too.
Carhartt keeps it simple while matching the animation to the theme of their Black Friday announcement. It uses alternating animated text, as well as an animation of black blinds to represent the hours of Black Friday, which is a sale that starts as early as midnight.
7. Showcase your new product or key images

Email marketing is a platform to communicate updates from the brand, including new product launches, or popular items from an inventory. Instead of using just a static image, animation can immediately draw attention to the hero image or product.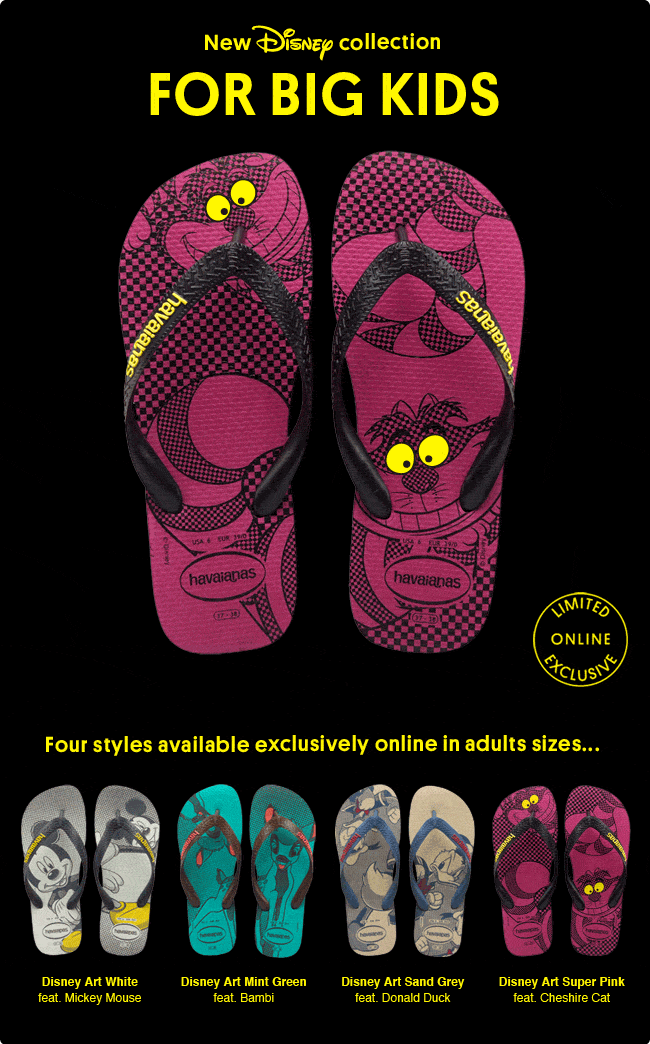 Disney previously sent out animated emails to highlight their new slipper collection. The email highlights one slipper style through use of animation, where cartoon eyes on the slippers peek out as the animation fades to black. Coupled with minimal text that communicates a straightforward message, the message is received loud and clear.
8. Use animation to complement your copy
Sometimes, animation in email campaigns can be as easy as using an animated icon to support your text. It makes boring emails livelier and gives you that extra edge of capturing your customers' eyes.
Asana does this by animating a running woman with a check mark. This animation goes perfectly with their copy that wants to communicate how fast they are.
Create your own animated emails with Lottie
So how do you create an animated email? We've explained to you the advantages of animated emails, as well as what you can do. Now, let's get to how you can actually add Lottie animations to your emails.
For this tutorial, we are using the Designmodo tool to draft this email, but you can apply the same for any other tool to compose your emails.
Step 1: Create a template
Start by creating an email template to suit your requirements. This would include laying the texts, CTA, and additional images.
Step 2: Download free Lottie animations
Once you have the base ready, it's time to add some motion to your email. Browse thousands of free animations on LottieFiles.
Step 3: Download the Lottie animations as a GIF
Search for the desired animation, and once you have found it, download it as a GIF.
Step 4: Add the GIF animation into your email
How do you add animated GIFs to an email? Your email creation tool will typically allow you to drag and drop GIFs into your template. Alternatively, you can manually import the GIF you just downloaded.
Step 5: Place the animation in the right section
Voilà, your email now has animation in it! Now you can move it to different sections of your email template to match your overall messaging.
Step 6: Export the email
Once you are satisfied with the draft, export this email as a ZIP file.
Step 7: Import the HTML
The zip file will contain an HTML file, which you can import into an email-sending tool of your choice. Now, just schedule and send it off!
Sounds easy enough, doesn't it? Now that you know how simple it is to create stunning emails with animation, it's time to put your knowledge into motion.
Add animation to email with LottieFiles' tool and asset libraries
Lottie animations are extremely easy to use - you don't need any design or coding skills to get started. As a marketer, this means being able to DIY your email design without relying on other teams. Check out our free collection of Lottie animations or browse Lottie animations on IconScout to get started on your animated emails.
With its tools and asset libraries, Lottie animations enable users to create highly engaging and beautiful designs for use across varying marketing mediums.
Marketers can easily add animation to any asset on various platforms from social media and websites, to presentations. So, here are some other resources for you to check out if you're keen on adding animation to other marketing touchpoints:
Well, we hope you have learnt a thing or two and are excited to add animation to emails campaigns! We wish you good luck and are sure that you'll improve your email engagement rates in no time.