Adding animation or motion design elements has plenty of benefits: they help tell your brand story, create effective user interfaces (UIs), engage users, drive conversions and more. Plus, they're just plain fun!
But conventionally, adding animation to websites or mobile applications hasn't always been easy. You'd need to know how to design or code, or hire someone who can.
That's why we're excited to show off the LottieFiles embed feature, which makes adding animation as easy as copying and pasting a static image. Here's how it works.
But first, why Lottie animations?
Not familiar with Lottie? A Lottie animation is a lightweight file format (around 600% smaller than GIFs) that enables rich and smooth animation, and is easy to implement anywhere. Some of the world's most popular websites and mobile apps are built with Lottie.
And the Lottie format benefits everyone – for developers and designers, it means that creating, editing and shipping animations to the web or mobile is much easier.
For content creators or marketers, this means that you can add animations almost anywhere, even if you don't know how to code or design. And even better, you can use the Lottie Editor or Color Palette feature to customize these animations to fit your brand.
Here's the kicker – you can get thousands of animations on the LottieFiles platform. These Lottie animations have been graciously contributed by the Lottie community, and are free for you to use in personal and commercial projects.
Here's how the LottieFiles embed feature works
With LottieFiles, you can embed any public Lottie animation in our library into your favorite platforms. It's as easy as copy and paste.
LottieFiles' embed feature uses a format called oEmbed – this is a popular, open format that lets you embed rich content on external websites. Some of the daily tools you use support open-source tools like Embed.ly and Iframely, which allows you to embed LottieFiles animations. Find out about all these sites that support oEmbed here:
In other words, this means that Lottie animations are accessible across 25,000+ everyday tools and platforms like Notion, Medium, Ghost, Reddit, WordPress and many others.
For instance, you can use the oEmbed feature to:
Make your Notion documents aesthetically appealing
Add visual content to your blog posts on Medium, Ghost or WordPress
Add landing page animations on website builders like WordPress
Share your animated creations on social platforms like Reddit
How to embed a Lottie animation without code
Here's how easy it is to embed a Lottie animation. Let's try it out in Notion.
Explore free animations on LottieFiles.com.
Click on any animation.
Copy the URL from the address bar or the oEmbed URL.
Head to Notion and insert an 'embed' block. Paste in the link you've copied and click 'Embed link'.
And voila! Your animation should appear.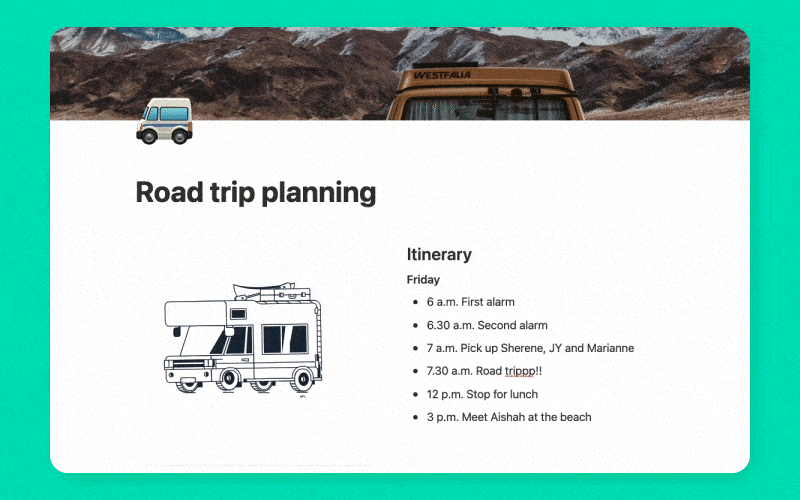 Other ways to add Lottie animations
The embed feature is the easiest way to get motion anywhere, but if you need more flexibility (such as setting up animations to react to user interactions), there are tons of other ways. Here's how you can add Lottie animations anywhere:
We hope this makes it easier for you to add animation on any platform – and don't forget to share your awesome creations with us (psst, we're on Twitter!).